I.D.A. Mark Tompkins' Company
Performances
Teaching and Research
Performances on tour

empty holes
the life and love and death of John and Doris Dreem
a solo by mark tompkins

1983 / 2008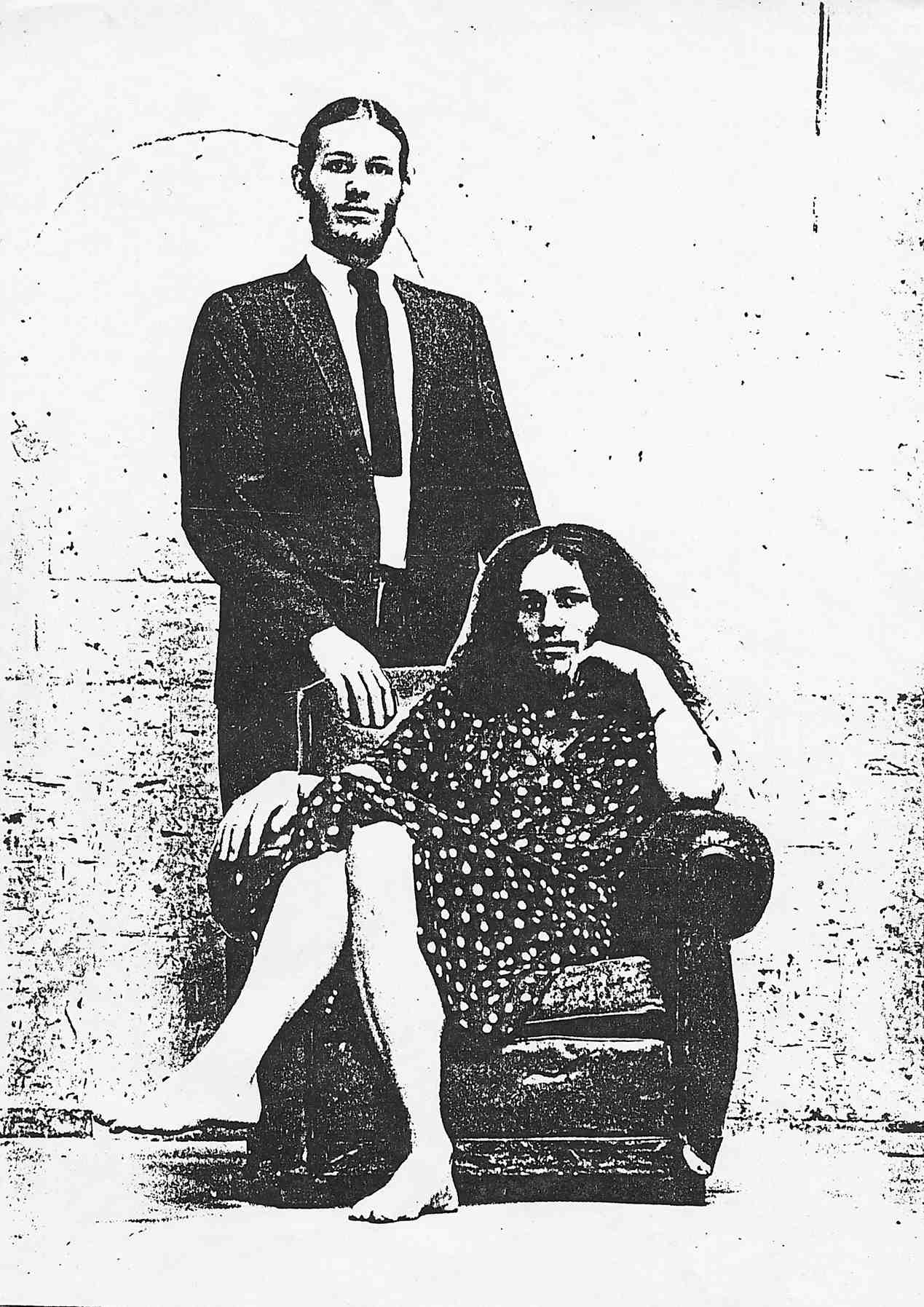 mark tompkins : concept, texts, songs* and interpretation


in collaboration with
gerard gourdot : dramatugy and stage direction
alain de cheveigné : light
rodolphe martin : technical direction


created april 1983 at the Festival Bonjour in Perpignan
reenacted october 2008 at Festival ActOral / M.O.D., Marseille
et Théâtre de la Cité internationale in Paris

*except - non je ne regrette rien : Vaucaire/Dumont
strangers in the night : Kaempfert/Singleton/Snyder
am i blue : Clark/Akst, last dance : Jabara


empty holes

the life and love and death of John and Doris Dreem
to do is to be - Descartes
to be is to do - Nietzsche
do be do be do - Sinatra
empty holes was originaly created in april 1983. It marked the end of a five year collaboration with Lila Greene (Les Productions Lima Dreem) and celebrated the founding of the company I.D.A. (International Dreems Associated).
In 1976, Jacqueline Robinson, whom I had met about a year after my arrival in Paris, invited me to present an evening in her studio Avenue Junot. I created naked traces, my first full length solo. For the first time I introduced Doris Dreem, a character who would reappear again and again in performances over the next 8 years. In 1977, Doris' partner John Dreem made his first appearance in love letters, and the following year in another solo, each one's own. I played both roles.
When Lila and I began working together in 1978, we decided to continue exploring the relationship between John and Doris by doubling their presences on stage. Each played Doris, each played John. We created Double Sens, Sweet Dreems and A Voile et à Vapeur. Our last creation together in 1982, La Séparation de Biens, was actually composed of two solos, Lila's Swooning Slugs and the first version of empty holes. My solo was inspired and informed by my collaboration with the lighting designer Alain de Cheveigné and his fascinating use of shadows. Working with the demultiplication of my own dancing shadow, I spent two thirds of the performance behind a screen. John and Doris were not involved.
To make the transition from the fruitful collaboration with Lila to my new role of company director, I decided to make a new and definitive version by reinjecting John and Doris into the solo - empty holes - the life and love and death of John and Doris Dreem. The performance took many of the themes and obsessions I had been exploring and developing since my arrival in Paris in 1973 : life and love and death ; questions about identity and gender ; the multiplication and mirrors of self and other ; the combination of movement, voice, text, song, light and sound into complex and composite images. It allowed me to conclude and faire le deuil of my early years in Paris and make a bridge to the next step - creating a company, developing and directing larger groups, transmitting my ideas and visions to other collaborators - performers, musicians, scénographers, lighting designers...
Over the years I have almost systematically shifted back and forth from solo to group projects. The process of making solos is by nature solitary, but the exhilaration and depth of solo performance is extremely instructive and rewarding. It has always been a way of searching, defining and verifying for myself the materials and tools I wish to transmit and share with the performers in the group pieces. Group processes are more social - playful, conflictual and gregarious - and because of the number facilitate the construction of complex images.
A complex image is an image with several dimensions - first of all the surface appeal, the seemingly superficial face value. What you see. The first degree. Then there is the contradiction, contained in the image through the accumulation and distribution of antinomic forces. What you see is never what you get. The second degree. Then are added, through processes of association, citation and reference, all the other imaginable and even unimaginable meanings, inversions, contradictions and countermeanings. A complex image obliges the spectator to work, to wonder, to reflect, to construct his or her own point of view from what is given. And honestly, I love when the spectator works.
I have never done nor desired to do a reconstruction of any of my pieces. Every new work is a unique and lively process, made with and for specific people, places and times. When it dies, it is gone. My repertory consists solely of pieces that have been performed continually since their creation and currently includes Hommages, four separate solos dating from 1989 to 1998 and united in 1998, Song and Dance (2003), ANIMAL Male (2005) and ANIMAL Female (2007).
empty holes was performed ten times after its creation in 1983. It is the only piece I have ever really seriously considered reconstructing because it contains the seeds of almost all the themes and obsessions which have pursued me over the years. But other projects always came along that took priority. Now, twenty five years later, I have decided to reenact it, in the sense of visiting an old friend who you have not seen for many years. It brings back a flood of memories from the past, enters again the filter of the present and acts as a catalyser for the future.
Mark Tompkins, january 2007
WHAT YOU SEE IS NEVER WHAT YOU GET
The episodes of the Dreem saga always revolve around the same story, a story which is not really a story. A story of impossible love.
This story is told using whatever type of support is considered necessary and right in a given situation : videos, slides, shadows, objects, sets, texts, voice, sound and recordings, actions, movements. The work of composition consists in writing a scenario by simultaneously associating layers of sound and images to create an audiovisual space which tells not one but several stories. By superposition, by juxtaposition, by interference, the elements begin to call and respond to one another in complete interdependancy. At once a collage of heterogenous elements, but also a décollage in the sense that an element can transform or remove the meaning from another. A perpetual striptease where the unveiling must not show everything but suggest what remains hidden.
The elements used are both general and personal, even autobiographical. In this sense, John and Doris do not exist, have never existed, will never exist. They are lies to propel the scenario forward, to give a semblance of fiction where there is only real life. It is by their presence that John and Doris pass from one state to another outside of any psychological frame. So that the play is both theatrical, in the manner that the states engender each other emotionally, and choreographic, in the manner that the states provoke one another in an abstract way, to the point that they coexist simultaneously, without falling into the pure abstractions of dance.
John et Doris Dreem walk on the razor's edge where the scenario prevents abstraction from winning, but where the abstraction bursts upon an ambiguous space which opens unkown and unnameable states. And which seduces them and towards which they run.
Mark Tompkins, 1983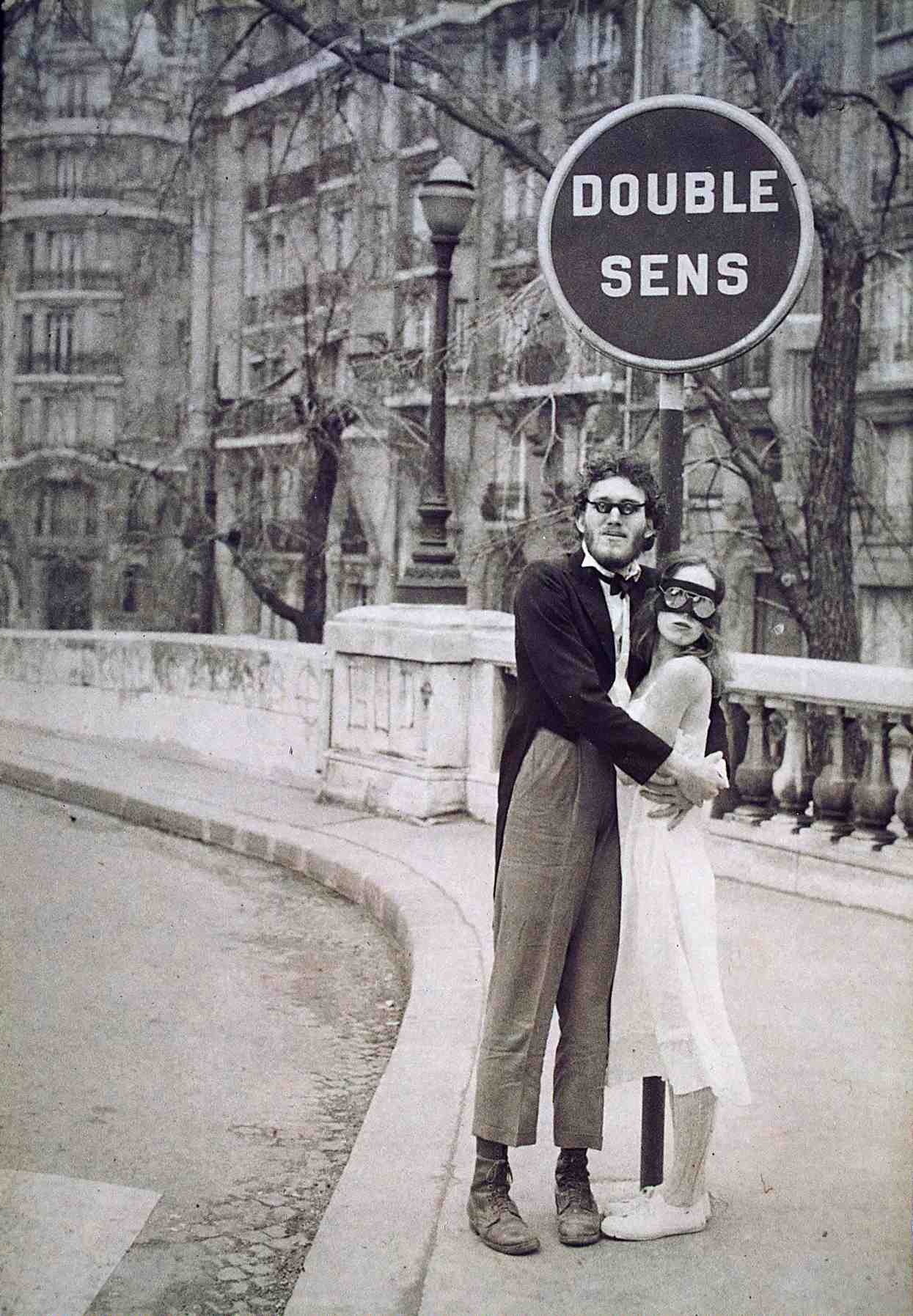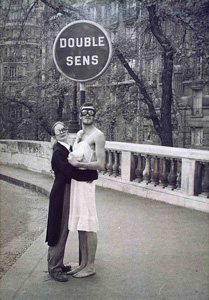 L'utilisation des textes et photos présentés sur ce site sont protégés par les règles relatives à la propriété intellectuelle. Merci de nous contacter pour toute utilisation ou reproduction, même partielle, des éléments de ce site.
La Cie I.D.A. Mark Tompkins est subventionnée par la DRAC Ile-de-France / Ministère de la Culture et de la Communication au titre de l'Aide à la compagnie et par la Ville de Paris.