I.D.A. Mark Tompkins' Company
Performances
Teaching and Research
SHOWTIME a musical
SHOWTIME a musical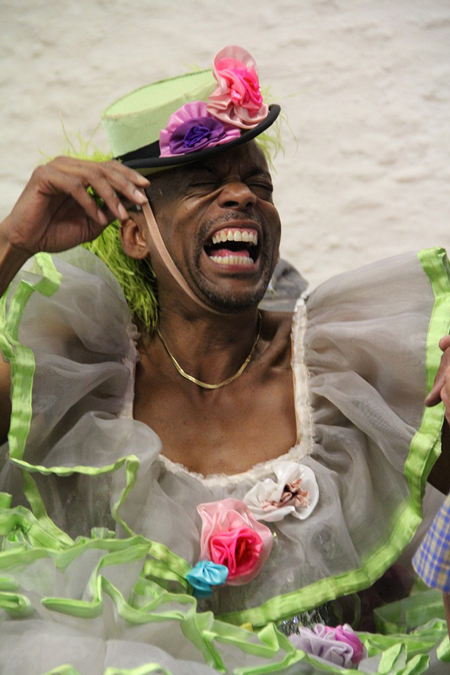 SHOWTIME a musical

SHOWTIME is the third and final part of a cycle of dance and musical theater performances, inspired by the history of American theatre from 1830 until now (vast subject!). These performances are entertainments yet also contain strong social commentaries. They are not reconstructions or revivals, but use past theatrical forms to address vital issues of today.
BLACK'N'BLUES (2010) is a contemporary minstrel show that lightheartedly questions the issues of racism and sexism. OPENING NIGHT (2012) uses a vaudeville format to explore the complicity and rivalry between an aging showman and his young sidekick through the themes of transmission, aging and death. SHOWTIME (2013) is a backstage musical that revolves around gender and identity troubles, and the difficulty to love and be loved.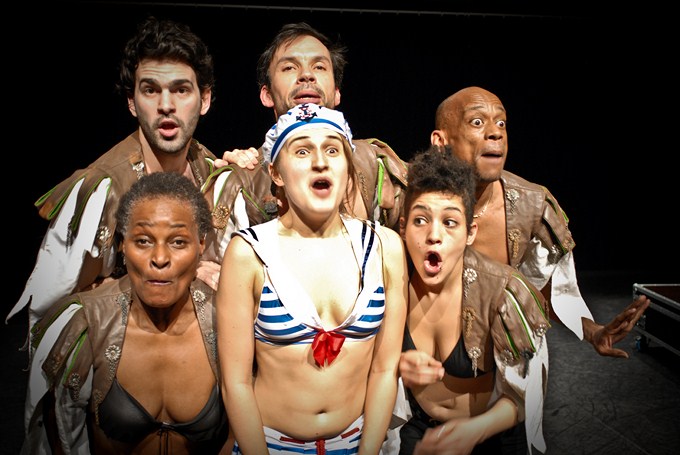 The world is a stage, the stage is a world of entertainment!

The Band Wagon (1953)


Ever since I was a child, I dream of making a musical comedy.
So it's not really astonishing that my shows sometimes bathe in a Broadway atmosphere, and that aspects of cabaret, music hall and vaudeville are ever more apparent with a musical treatment that serves as a dramatic thread.
On the other hand, they have also become more overtly political. Not in the sense of delivering a message, but through a more pronounced interrogation and engagement concerning the subjects of race, class, sexual orientation and gender. My performances treat questions of belonging.
In my work, I take great pleasure searching for the singularity of each performer, constructing ambivalent situations on stage and creating multiple and contradictory viewpoints for each spectator. These tragi-comical and popular entertainments question the complexity of the world, fight against the politically correct and quite often leave a profoundly bittersweet taste.
SHOWTIME is an ode to the difference, to the singularity of each human being, and to the difficult cooperation of the individual when facing the group.
SHOWTIME a musical
with
Hortense Belhôte
Mathieu Grenier
Laurène Pierre-Magnani
Simon Marozzi
Rodolphe Martin
Isnelle da Silveira
Mark Tompkins
Darryl Woods
Jean-Louis Badet
Artistic direction: Mark Tompkins
Set & Costume design: Jean-Louis Badet
Book & Music: Mark Tompkins & Mathieu Grenier
Musical direction: Mathieu Grenier
Choreography: Mark Tompkins, Mathieu Grenier & the performers
Assistant stage direction: Isnelle da Silveira
Light Design & Technical direction: Rodolphe Martin
Sound: Raphaël Parseihian or Pierre Lemerle
Costume Assistant: Eléonore Stoll
Recording Musicians:
Piano: Mathieu Ben Hassen
Guitar: Denis Cornardeau
Drums: Tony Lavaud
Double Bass & Bass: Guillaume Vallot
Music recorded at Shaman Studio, Bordeaux
Sound engineers: Leroy Chambers & Benoît Malo
Mix & Mastering: Pierre-Yves Marani
Administration & Touring: Amelia Serrano
Administrative Assistant: Sandrine Barrasso
 Duration: 90'
Created October 8, 2013 at La Filature - Scène nationale, Mulhouse
SHOWTIME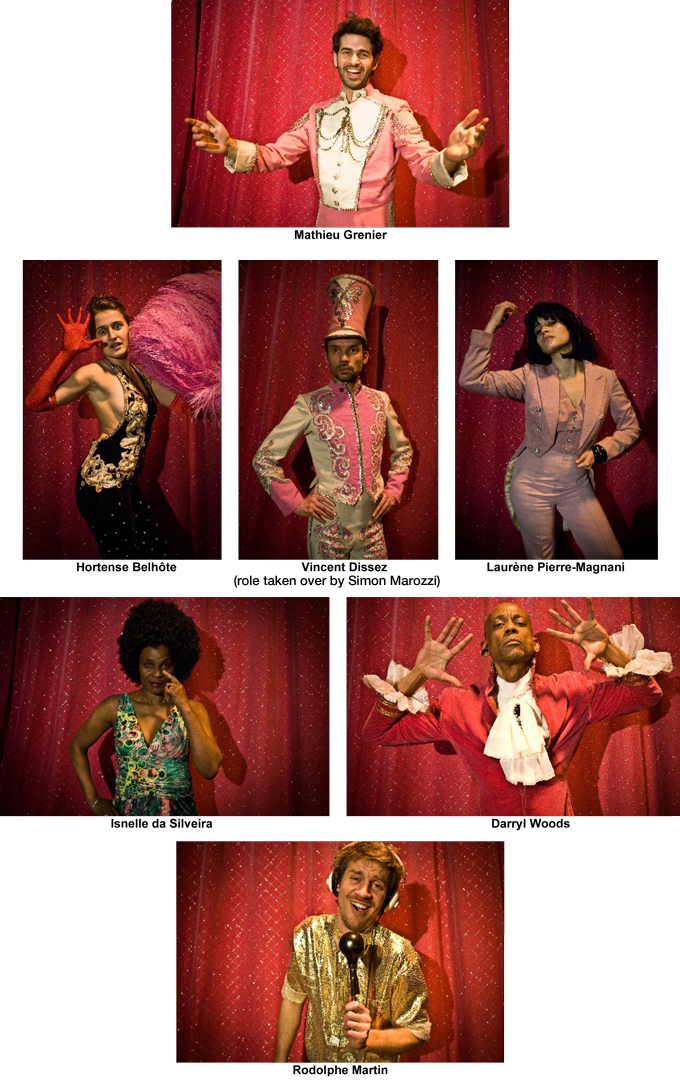 The Backstage Musical

SHOWTIME is inspired by the American musical comedy and notably the genre called the backstage musical, in which the complex play between the representation of life onstage and true life backstage are meticulously constructed. Life in the wings, with all the intrigues and the rivalries, creates numerous conflicts and misunderstandings. The truths and lies, the contradictory sentimental stakes produce profoundly tragi-comic situations that are both hilarious and hopeless.
These musicals mix the enthusiasm and the frustration, the humor and the grace through song and dance. The play between fiction and reality reveals the mechanism of the show within the show and composes a labyrinth of meaning in which emotions are superposed and confounded.
We laugh and cry with the characters, identifying with their fragile happiness and difficulty to love and be loved. Fortunately for us, happy end or not, they continue to sing and dance. And that is the true magic of the musical.
Let's do it, let's make a show
Where everybody has a chance
To love another at a glance
Or at least get in his pants
Tears and laughter hold hands
Full of heartbreaks the last dance
Let's do it, let's make a show
Let's do it, let's make a show
A musical with song and dance
A comedy with smiles and laughs
A tragedy with tears and trance
Sentimental, love, romance
Dramatic, let's take a chance
Let's do it, let's make a show
Let's do it, let's make a show
Let's do it, let's make a show
A show to end all shows!
Let's do it!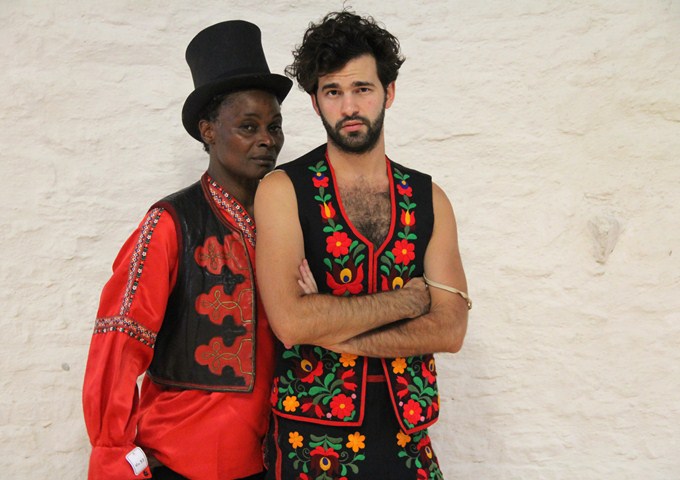 Gladys, the Diva & Jimmy, the revue director of Paradise Garage
The performance
SHOWTIME plays with the mechanisms and strategies of the classical musical, as well as todays' TV-reality shows, to create a contemporary musical. The piece portrays the path of the individual engaged in a process of creation from the audition until the performance.
This trajectory, full of obstacles and trials, does not happen without clashes and conflicts. The material constraints, the ego crises, the exhaustion, the artistic and technical demands will be transcended, with humor and just the right dose of cruelty, through song and dance. The finale, in front of the pink sequin curtain, embraces the tradition of Music Hall, with authentic costumes from the Folies Bergère and the Casino de Paris.
The structure and dramaturgy come in large part from the music and the songs, with an elaborate choral and polyrhythmic work, and the dances choreographed on the original music of Mathieu Grenier and Mark Tompkins. The music is influenced by Broadway, but also by rock, blues, jazz and soul. The songs are both popular and rigorous, and the texts, full of ambiguity and double entendre, resonate with the themes of identity and gender troubles.

Everybody loves the one that loves another
Everybody loves the one that went astray
Everybody loves the wrong one
Everybody loves the one that got away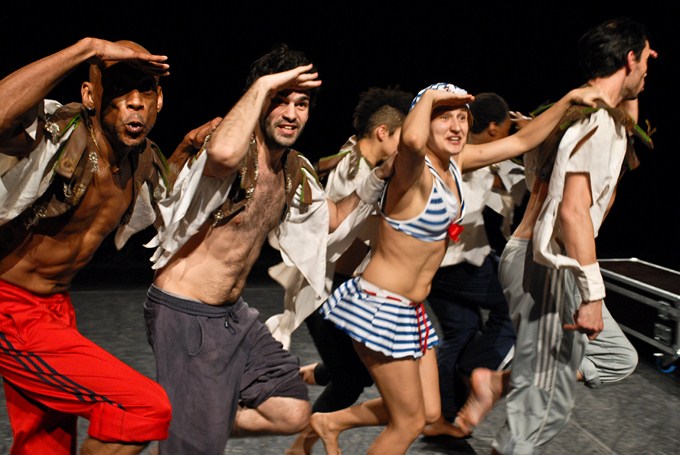 PRESS EXTRACTS

Assisted by an unparalleled troupe of performers, Mark Tompkins realizes a lifelong dream: to create a musical. SHOWTIME a musical is a bold and effective stylistic exercise, a remembrance of music reviews past... (...) First wild, then touching, the parody becomes downright thrilling with back-to-back showstoppers featuring sequins and feathery things, like a fledgling Broadway-style musical. We appreciate the exceptional talent of the dancers who sing mostly English lyrics by Mark Tompkins, set to music by co-choreographer, pianist and crooner Mathieu Grenier. An impressive repertoire whose rousing titles sing the praises of difference, mutual respect and the love of music hall
Delphine Goater, January 16, 2014, www.resmusica.com
Mark Tompkins offers us a delectable, totally exhilarating show (...) SHOWTIME a musical bucks the showbiz system, using the conventions of mass entertainment to tickle us with intelligence and talent. The first part is like the hilarious parody of a televisual conception of entertainment, bristling with well-chosen references to current issues of identity, intolerance, and the alarming contradictions of our era. (...) The whole cast is wonderful, marvelously funny and magnificent, all the more so because of their sumptuous costumes. Cuts, fabrics, colors... it's a feast for the eyes. SHOWTIME is above all a sincere ode to the vaudeville aesthetic, a declaration of love to the ingenuity of the musical review, a joyous celebration of the stage as a runway for song and dance.
Marie Plantin, January 15, 2014, http://spectacles.premiere.fr
In a whirlwind that overwhelms us and sweeps us off our feet, we pass through the auditions and rehearsals on the way to the show itself. We go behind-the-scenes before bursting forth onto the stage of an American vaudeville, with all sorts of opportunities for knee-slapping laughter. But Tompkins knows how to keep a lid on things, never letting them get crass. How could he? The performers here are overflowing with talent, every one of them-dancers, actors and singers rehearse till they drop. (...) SHOWTIME is real, unmitigated entertainment, which under cover of a show, critiques the rat race and questions the relationship to the body. It's perfect... and side-splittingly funny!
Amélie Blaustein Niddam, January 15, 2014, www.toutelaculture.com
At first, we find ourselves reduced to contest-addicted TV viewers searching for the New Star, in the shoes of a choreographer holding endless and sometimes unbearable auditions. This act is amusing, and even zany, with old-fashioned vaudeville numbers at every turn. This is followed by a darker, more melancholy and nostalgic act that deconstructs the notion of spectacle in true Brechtian fashion, revealing what happens behind-the-scenes during the downtime between two rehearsals. With this time of doubt, distance and self-reference over, the time for astonishment arrives, with a stage design reminiscent of Vegas, the Moulin Rouge, or the Crazy Horse, with bejeweled costumes and pink Ostrich feathers galore (...) It goes without saying that we had an excellent evening.
Nicolas Villodre, 14 January 2014, www.umoove.fr
And the magic of live performance operates. We go from easy laughs to sincere emotion, from cheap gags to rejoicing, from amateurish parody to talent, in all simplicity. We begin to like this small and endearing SHOWTIME crew for their capacity to make us vibrate and transport us elsewhere. The good humor in the room spreads like a wildfire, and the public leaves with a grin. A remarkably constructed proposition...
Frédérique Meichler, L'Alsace, October 12, 2013
Mark Tompkins, Artistic Director, Musical Composition
After a series of solos and group collaborations, he founds the company I.D.A., International Dreems Associated, in 1983. Over the years, Tompkins' unique way of fabricating "unidentified performance objects" has become his signature. Solos and group pieces, concerts and performances that mix dance, music, voice, text and video are steps of this journey initiated in the 70's and pursued with the complicity of the set designer Jean-Louis Badet since 1988. His interest in improvisation and real time composition leads him to teach and perform with many dancers, musicians, light designers and video makers. His recent performances evolve towards musical theater inspired by music hall, cabaret, operetta, minstrel show and vaudeville, in 2008, he receives the prestigious SACD Choreography Prize for all of his work (Society for Dramatic Authors and Composers).
Jean-Louis Badet, Stage and Costume Design
After painting studies at the School for Fine Arts in Paris and Perugia in Italy, he moves to Denmark, where his painting activities lead him to collaborate with many choreographers, creating sets and costumes. From 1980 to 1992, he directs Espace Danse at the French Institute of Copenhagen, which presents and produces young French and international choreographers. Since 1988, he is the stage and costume designer and artistic collaborator of the company I.D.A. In 2010, he performs in Christian Rizzo's L'Oubli, toucher du bois.
Jean-Louis Badet and Mark Tompkins 
They fabricate performances together since 1988. In the 90's, they create a living and working space in Arbecey, a small village situated in the Haute Saône region in the east of France. They renovate an old cheese factory, and two houses and a barn. Since 2002, they organize workshops with international artists and prepare their productions.
Mathieu Grenier, Musical Composition and Direction
Studies music, theatre and dance at the Regional Conservatory in Bordeaux. In 2009, he participates in the ex.e.r.ce program at the CCN of Montpellier with Mathilde Monnier, Mark Tompkins, Loic Touzé et Stéphane Bouquet. In 2010, he joins I.D.A. in BLACK'N'BLUES and OPENING NIGHT, a duet with Mark Tompkins. In 2012, He creates two other duets: When I don't dance I collect crystal balls with Magdalena Chowaniec at Tanzquartier in Vienna, and Petit éloge 2 with Julie Oosthoek at the Cuvier-CDC Aquitaine. He is musician, arranger and composer of the group The Toys.
Isnelle da Silveira, Assistant stage direction 
Improvising with percussionist Louis-César Ewandé, she develops a solo dance that mixes ritual and trance, presented in Europe, Latin America and West Africa. Her musical partners include Jon Balke, Jean-Pierre Charron, Marilyn Mazur, Jorgen Teller, Audun Kleive. Living in Belgium since 1992, she conceives performances and events and collaborates with choreographers, musicians and film makers Mirko Banovic, Sidi Larbi Cherkaoui, Véronique Delmelle, Lisi Estaras, Joan Grau, Michel Hatzigergiou, Guido Hendrickx, Niek Kortekas, Lazara Rosell Tony Lowe, Heddy Maalem, Alain Platel et Mark Tompkins.
Hortense Belhôte
After theatre studies at Cours Simon and the Paris Conservatory, she makes two films with Jean-Pierre Mocky. Since 2008, she performs with the theater companies Passages, Les Avatars and Dans le Ventre. She also has a Master in Art History, and develops an original form that mixes knowledge and theater entitled L'Université du BazArt, supported by the Théâtre du Rond Point in 2008, and presented in different Parisian universities. She collaborates with the conductor Hacène Larbi on musical performances for young people and an opera. She appears in the film Populaire by Régis Roinsard and since 2010, she performs a musical theatre duet with Sarah Cohen-Hadria, Kissing Nodules.
Simon Marozzi
After studies in literature, he joins the Company La Hors De and participates in the productions: Les Brigands, San Diego, Strip Tease, Warhol Fact, Ex Pasolini.... He also collaborates with Judith Lesur, Philippe Labaune, Roger Planchon. Abroad, he participates in several international productions: Luxembourg with Claude Frisoni and Fabienne Zimmer, Burkina Faso with the Company Tegerrer Dance, Moscow and Tatarstan with Christophe Feutrier and Step By Step in the frame of Kosice, European Cultural Capital 2013.
Laurène Pierre-Magnani
After a theater diploma completing nine years of theatrical practice, she studies drawing and illustration for two years. She studies Jazz at the Bordeaux Conservatory from 2009 to 2012 and sings diverse styles in many different groups, from gospel to hip hop, and teaches voice in a rather unorthodox way. in 2012, she joins the post-rock electro group SAKYA and performs in the biggest festivals in the region. She founds the project DurdN, for whom she composes the music and lyrics and sings a rock soul fusion that avoids labels.
Darryl Woods
After studies at The Florence School of Ballet in Alabama, and then Ballet Alabama, he moves to New York City to pursue his formation at Arthur Mitchell's Dance Theatre of Harlem, Alvin Ailey and Steps@74th. He makes his European debut touring Duke Ellington's Sophisticated Ladies. He meets Alain Platel and decides to stay in Belgium to collaborate on the production Iets op Bach. He works in Batime with former Platel colleagues Lisi Estaras, Einat Tuchman and Isnelle da Silveira and joins Sidi Larbi Cherkaoui, performing in Foi, Myth and Babel and assisting him for Tempus Fugit. He also performs with the KVS-production of Het Leven en de Werken van Leopold II and in many television and film projects.
Rodolphe Martin, Light and Technical Direction 
As technical director for several companies, he develops a personal way of transforming any space, from an industrial site to a traditional theater, into a stage. He discovers the rigors of light design, technical direction and different esthetics while collaborating with Carolyn Carlson, the company Lahorsde and Eric Massé. He joins I.D.A. in 2007, designing light for ANIMAL Femelle, LULU, empty holes, kings&queens, OPENING NIGHT and also performs with the company.
Raphaël Parseihian, Sound
Sound creator and technician, he is a member of La Péridurale, a theatre company in Brussels. In 2009, he creates Brane Project in Lyon, a research collective involved in music and spatial sound creation, who construct a multi-diffusion system using 70 speakers. In theatre, he works with Jean-Claude Berutti, Richard Brunel, Éric Massé and Géraldine Bénichou.
Eléonore Stoll, Costume assistant
After a degree in Art History, she orients her work towards costume fabrication. She learns the fundamentals of traditional and made-to-measure clothes making, then specializes in performing arts costumes with a diploma in art professions, option wardrobe director. She follows workshops at the Vienna Opera in Austria and the Bastille Opera in Paris and participates in the creation of costumes for la Loyale of the CDN in Besançon, the Company Chikadee and the Company du Sablier in Dijon.
L'utilisation des textes et photos présentés sur ce site sont protégés par les règles relatives à la propriété intellectuelle. Merci de nous contacter pour toute utilisation ou reproduction, même partielle, des éléments de ce site.
La Cie I.D.A. Mark Tompkins est subventionnée par la DRAC Ile-de-France / Ministère de la Culture et de la Communication au titre de l'Aide à la compagnie et par la Ville de Paris.