I.D.A. Mark Tompkins' Company
Teaching and Research
Concerts on tour
a solo concert by Mark Lewis Tompkins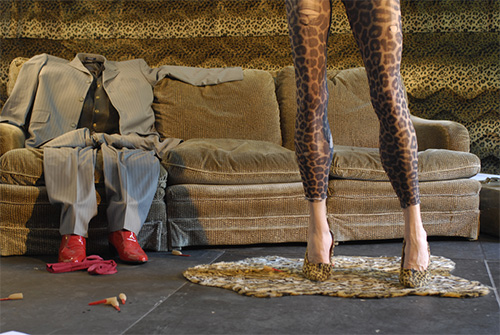 kings&queens is a musical performance, a drag show, a karaoke concert of songs from his group, Mark Lewis and the Standards. A mix of standards - Avec le Temps, My Way, Heaven, Under My Skin - and songs from the Standards, composed by Nuno Rebelo and Mark Lewis Tompkins.
Mark Lewis and the Standards
Nuno Rebelo : Guitar
Vitor Rua : Guitar
Bass : Alex Cortez
Drums : Samuel Palitos
Voice : Mark Lewis

Created at lelabo, in april 2007 for the festival We Want Rock 'n' Roll
Thanks to
Matej Keszar, Casa Dorrego BsAs, Françoise Lebeau et lelabo,
Véronique Ferrero , Marina Tullio, Jean-Louis Badet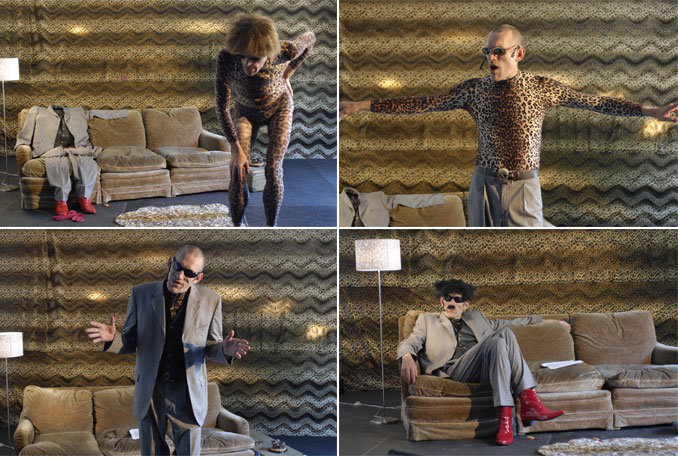 L'utilisation des textes et photos présentés sur ce site sont protégés par les règles relatives à la propriété intellectuelle. Merci de nous contacter pour toute utilisation ou reproduction, même partielle, des éléments de ce site.
La Cie I.D.A. Mark Tompkins est subventionnée par la DRAC Ile-de-France / Ministère de la Culture et de la Communication au titre de l'Aide à la compagnie et par la Ville de Paris.